AAPG Datapages adds Appalachian Geological Society Collection to DEO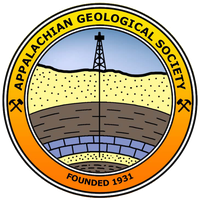 This unique collection contains a wealth of oil and gas-related data for the Appalachian Basin and its various formations and geological features –including the Brallier, Scherr, Foreknobs and Greenbrier Formations, Oriskany Sandstone, the Central Eastern Overthrust Belt, Appalachian Basin Berea Sands, and more – within the Kentucky, Pennsylvania, Ohio, Virginia and West Virginia areas.
The data set spans 1937 - 1996 and contains over 200 maps and almost 300 section locations. Maps and sections in the collection are available for download from Datapages Exploration Objects™ (DEO) in the image format of the subscriber's choice – jpeg, .png or .tif. Each has been geo-referenced (with lat./long. values assigned) and is delivered with industry-standard GIS support files.
Founded in 1931, the Appalachian Geological Society (AGS), is an AAPG Affiliated Society and an AAPG Datapages Archives and DEO Content Partner. For more information on AGS, visit the society's website: www.appgeosociety.org
For subscription information on AAPG Datapages DEO, click here.
Or for subscription information on AAPG Datapages Archives, click here.